Created by Funeral Directors, for Funeral Directors
eFD is a smart, intuitive and feature-rich platform, created by a team that combines forward-thinking industry expertise with the latest in software development. It will deliver value to your funeral business every day, empowering you to:
Improve you and your team's efficiency

Cultivate stronger customer relationships
Minimise accounting errors and discrepancies
Centralise reporting and insight
Feel confident making business decisions
Drive business growth
The platform doesn't just look great; it offers powerful tools, reporting and integrations to transform your operations, and being cloud-based, is accessible to you and your wider team wherever you are, whenever you need it.
Our intuitive customer lifecycle technology, built from in-depth sector knowledge, takes the pain out of administration, contact management and aftercare. We integrate with major accounting and memorial packages, and there's more to come as we provide our clients with the tools and functionality they're requesting.

eFD is the complete funeral management solution that was designed with funeral directors in mind. Our easy to use software enables team collaboration, boosts efficiency and helps you create time to care.

Operational Intelligence
With a fully searchable database, get fast access to the information you need to run your arrangements smoothly and create bespoke arrangement workflows to automate core operational tasks.

Business Intelligence
Filter reports by funeral director or location and track the service and financial statistics for any date range using your own business intelligence dashboard.

Integration
No need to enter the same information twice. eFD integrates with major accounting packages and online donation facilities to capture all of your data in a centralised, simple to use system.

Automation
Create bespoke correspondence templates with flexible options that allow you to define the look and feel of emails, invoices and letters. eFD's powerful automation features also take the headache out of scheduling and reporting, converting manual tasks into one-click procedures.
"I find eFD to be a great asset not only when arranging funerals but also for arranging interment of ashes and memorials.  I like to add as much information as possible which enables the templates, emails and letters to be easily populated and are easy to personalise.
I particularly like the messaging facility as this keeps communication in one place. I often wonder how I managed before eFD was introduced and would highly recommend."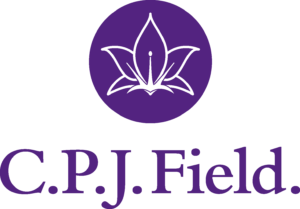 Sue Glasgow​
Funeral Arranger
SUPPORT ANYTIME YOU NEED IT
Sign up to our mailing list to hear about our latest news and features