Funeral Charges & Billing
eFD allows Funeral Directors to produce a Client account in a matter of minutes
Our streamline conversion from first call to Arrangement along with eFD's product management enables Funeral Directors to produce and email a written estimate directly to a Client within a matter of minutes.
A Client can instantly login to the Client Portal to view the estimate and make a card payment.
Our intuitive workflow prompts Funeral Directors to raise the final account after the funeral to allow the debt status of the Arrangement to be easily monitored.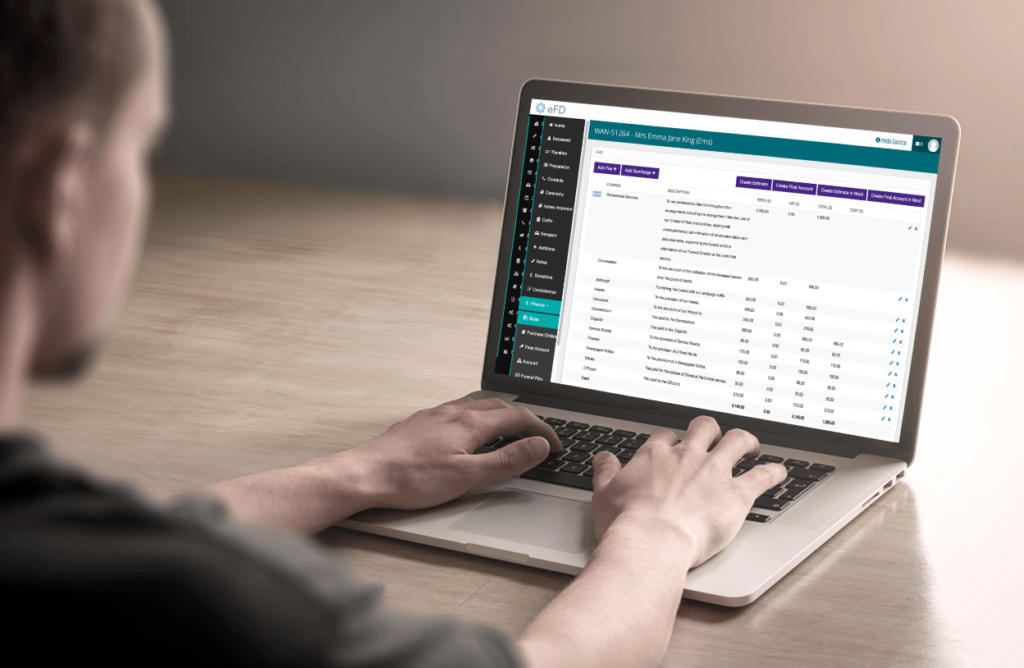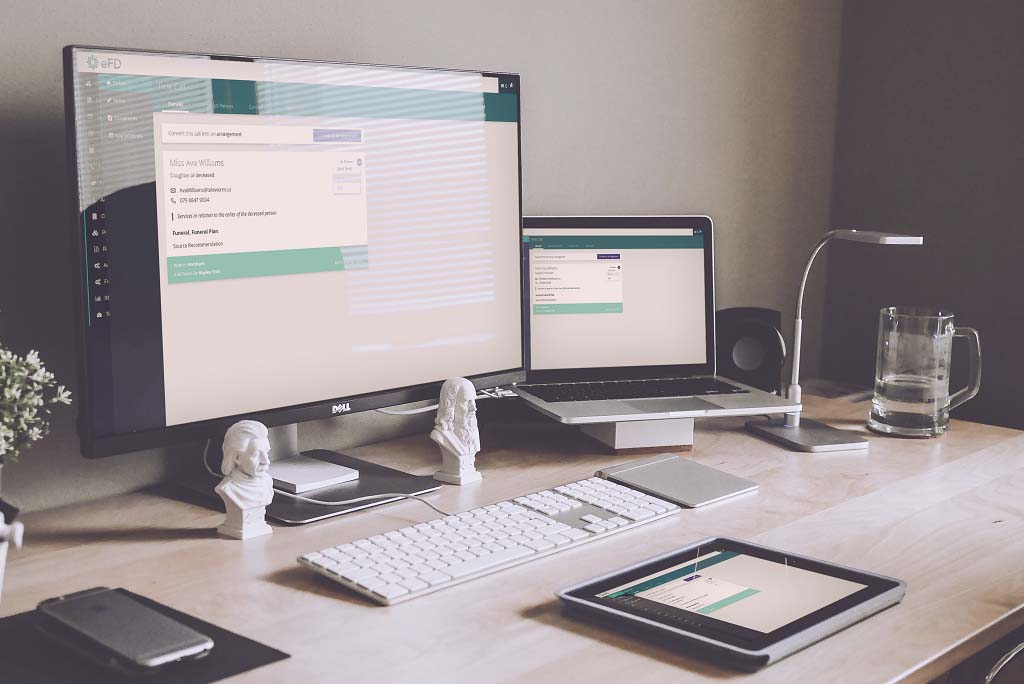 To arrange a demonstration give us a call on 0330 1070 606 or click below.